MTC Berea Wilson Evans Memorial Tennis Classic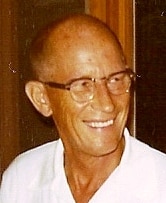 This tournament is in honor of Mr. Wilson Evans. The tennis courts at Berea College are named the "Wilson Evans Tennis Complex". He graduated from Berea College with degrees in Chemistry and Sociology, received an M.A. degree form New York University and EdD from Columbia University. Wilson Evans coached the Berea College tennis team for 27 years. This Tournament is a fundraiser for DJ Kitties (animal rescue). The trophies are blown glass pieces from local artist Michelle Weston.
This Tournament is sanctioned by the MTC and the USTA!
This tournament is open to all tennis players.
You do not have to be a member of the MTC or USTA to play in this tournament
although, we encourage all tennis players to join the MTC & USTA.
Come and enjoy the wonderful Berean hospitality!
Come and enjoy our beautiful Wilson Evans Tennis Complex on
the Berea College Campus.
Come and have a fun day at our family oriented tennis tournament.
Internet Times
We post all times on the internet as a convenience for the players only! Occasionally, a players time might get changed. We will try and contact the players but, sometimes we are unable to reach them. The players are responsible for their own times! Please check the website (click here) late Friday night for possible time changes. If you have any doubts please call 606 965-2087 or text 859 904-3133.
Weather?
Remember if it is raining where you are it might not be raining in Berea. We will attempt to play all matches on schedule. Please be on time!